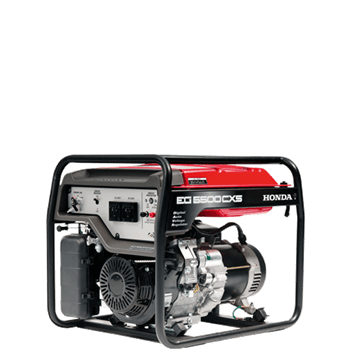 Honda EG5500CX Industrial
SKU: HOGEG5500CX
In keeping with Honda's reputation for smooth and quiet operation, the EG5500CXS is fitted with anti-vibration engine mounts and a large noise-suppressing muffler. With its 24L fuel tank you can keep working on those big projects with fewer costly interruptions.
Stable power delivery comes courtesy of Honda's highly advanced D-AVR (Digital Auto Voltage Regulator) which uses a microcomputer to precisely control output voltage, providing high quality stable electricity. This feature offers a greater level of stability than conventional AVR types resulting in reduced load on the devices driven by the generator, increasing their life and facilitating 100% performance.
"Honda EG5500CX Industrial" has been added to your cart
Item
Price



@ each

Total:
Enquire About "Honda EG5500CX Industrial"