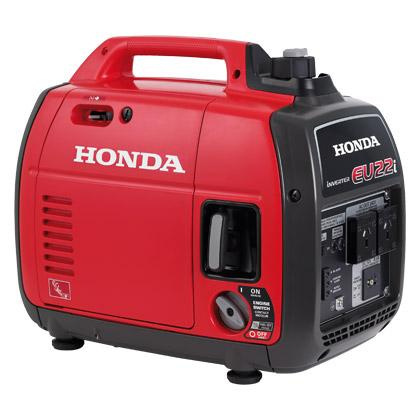 Honda EU22ITU4
SKU: HOGEU22ITu4
Our newest portable generator, the EU22i, is 10% more powerful than its predecessor, whilst remaining just as light and as quiet as before.
The number one portable generator, the EU22i, features a microcomputer-controlled sinewave inverter that guarantees commercial-quality electricity – making it ideal for use with frequency-sensitive electrical equipment such as laptops and home computers.
The EU22i features an eco-throttle adjusting the engine speed and only running at full capacity when required. This increases fuel economy and reduces noise.
It also features parallel connection compatibility. For additional power, you can link two Honda inverter generators in parallel operations with a simple connection cable.
"Honda EU22ITU4" has been added to your cart
Item
Price



@ each

Total:
Enquire About "Honda EU22ITU4"