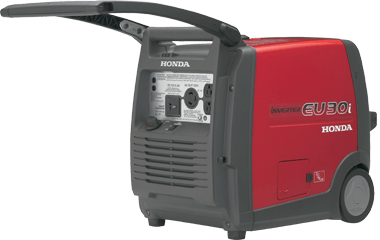 Honda EU30IK1U4
SKU: HOGEU30IK1U4
The EU30iK Handy is the lightest and most portable 3000W generator Honda's ever made. It's got the power and it can still fit in your car.
It features a microcomputer-controlled sinewave inverter that guarantees commercial-quality electricity making it ideal for use with frequency-sensitive electrical equipment such as laptops.
The EU30iK Handy also uses a high-speed multi-point alternator that is integrated into the engine itself. This technology reduces the overall weight and size by 25% to 50% compared to similarly classed conventional models.
"Honda EU30IK1U4" has been added to your cart
Item
Price



@ each

Total:
Enquire About "Honda EU30IK1U4"