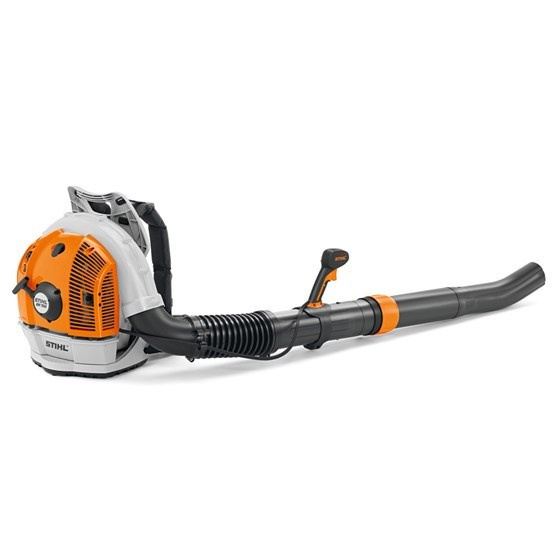 STIHL BR 700
SKU: 4282 011 1625
With its powerful, fuel-efficient 4-Mix engine, the BR 700 sets the standard for professional-grade blowers. It produces the highest air volume and velocity of all our backpack blowers with 35 newtons of blowing force and delivers 1860m³ air volume per hour. It features a low-emission engine, making it a great choice in both urban and rural areas. The BR 700 Blower is the ideal choice for heavy-duty clean-up. The length of the blower tube is infinitely adjustable, offering greater comfort and at the same time efficient operation. The distance of the nozzle from the ground can be easily altered so that the air jet develops its maximum effectiveness. The handle position can also be adjusted without using tools. The result is a machine perfectly adapted to the user, combined with optimal cleaning power and a comfortable operating position. Its ease of adjustment.
TECHNICAL DATA
Engine Capacity: 64.8cc
Dry Weight: 10.5kg
Air Throughput: 1860m³/h
"STIHL BR 700" has been added to your cart
Item
Price



@ each

Total:
Enquire About "STIHL BR 700"