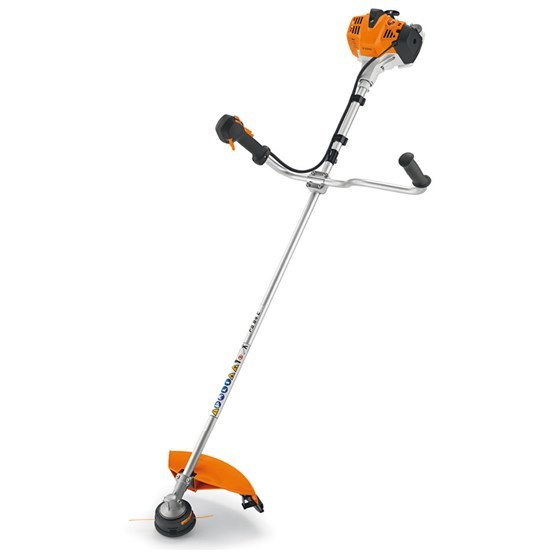 STIHL FS 94 C-E Brush Cutter
SKU: 4149 200 0087
Robust, weight-optimized Brush Cutter with twin handles, STIHL ErgoStart, STIHL 2-MIX engine and STIHL ECOSPEED. Easy, comfortable start-up. "ECOSPEED" allows users to tackle jobs comfortably, yet in quick time. Powerful, efficient and lightweight Brush Cutter ideal for large gardens and properties. STIHL 1-point anti-vibration system to reduced vibrations for a more pleasant working experience, STIHL ElastoStart to ensure starting the machine is easier, multi-function loop handle, shoulder harness.
TECHNICAL DATA
Engine Power: 0.9kW
Engine Capacity: 24.1cc
Dry Weight: 4.9kg
Cutting Head Type: Grass Blade 230-2
"STIHL FS 94 C-E Brush Cutter" has been added to your cart
Item
Price



@ each

Total:
Enquire About "STIHL FS 94 C-E Brush Cutter"
You may also be interested in...