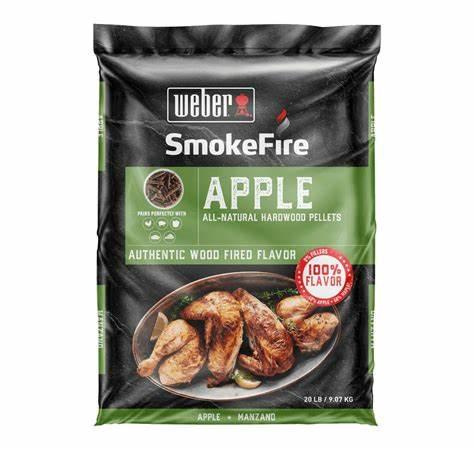 Apple Wood Pellets
SKU: 190004
• 40% Apple, 60% Maple, 0% Fillers, 100% Flavour (ratio calculated by weight).
• Mild: aromatic and sweet smoky flavour.
• Pairs well with: poultry, pork, vegetables, baked goods, and pizza.
Fits: For use with Weber SmokeFire Wood Fired Pellet Barbecues and all other wood pellet barbecues
"Apple Wood Pellets" has been added to your cart
Item
Price



@ each

Total:
Enquire About "Apple Wood Pellets"