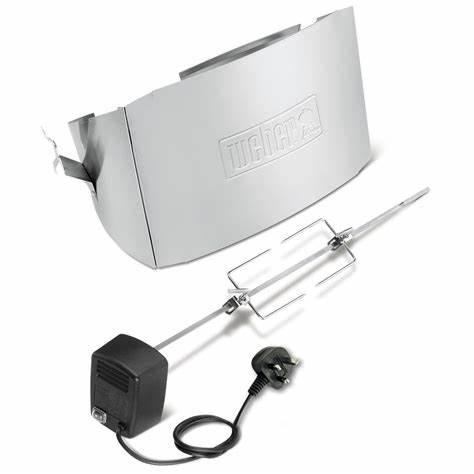 Family Q Rotisserie
SKU: 17582
It comes complete with a rotisserie spit and two forks that can handle a whole chicken or large roast. This rotisserie is powered by a heavy duty electric motor to ensure smooth turning for even cooking all the way around.
Fits: Weber® Q 300/3000 series gas barbecues
"Family Q Rotisserie" has been added to your cart
Item
Price



@ each

Total:
Enquire About "Family Q Rotisserie"