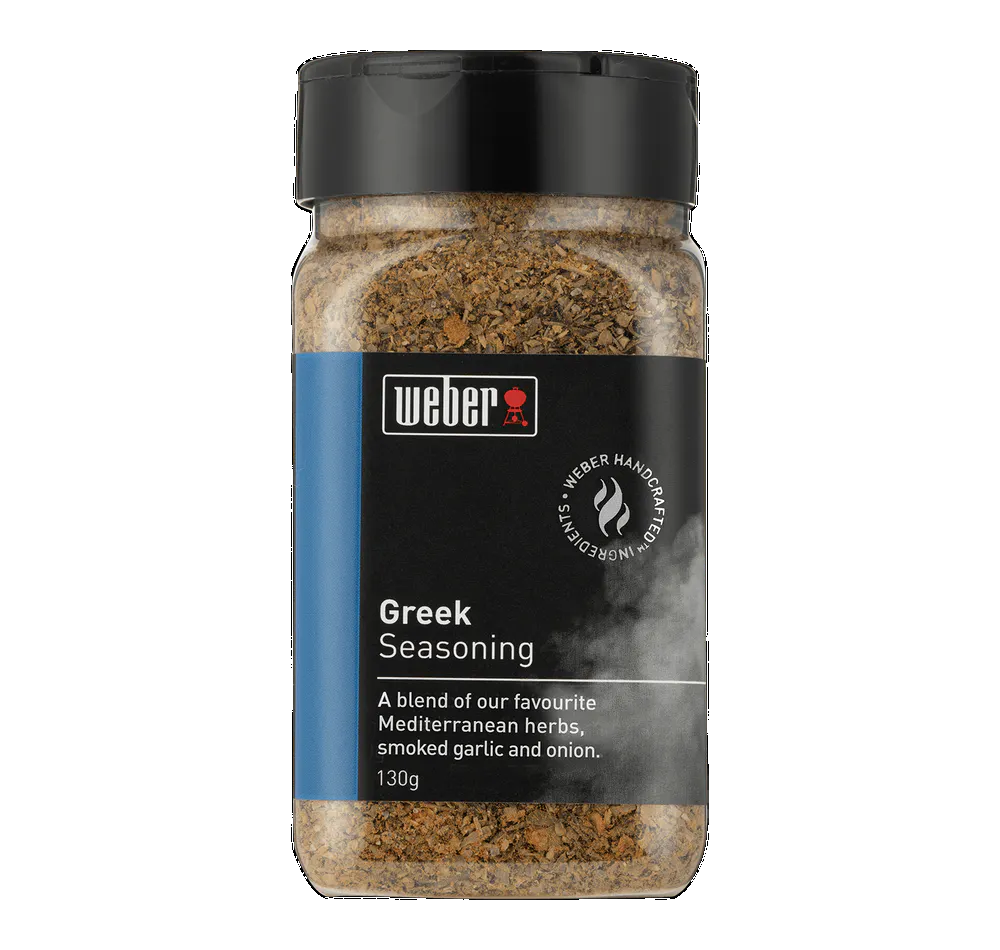 Weber Greek Seasoning
SKU: 18261
• Perfect on lamb, beef, chicken and even veggies
• 130g bottle to cover up to 6kg of lamb chops, flavour for a crowd
• Contains: Soy. All-natural ingredients, gluten free. No artificial colours or flavours, no msg, nuts, egg, dairy, sesame or preservatives.
• Classic herbs are featured in this seasoning that are best suited to shorter cooks; grilled, seared or roasted (max 1-2 hours).
• Product designed in-house by Weber Australia & NZ team, with the quality and flavours we know you'll love
• Handy usage instructions and recipe ideas on the bottle, so you'll have the perfect cook, first time
• We've included our Weber Handcrafted Apple Smoked Garlic and Onion smoked on a Weber SmokeFire barbecue, so you'll taste that extra depth of flavour
• Chilli Level: Low
"Weber Greek Seasoning" has been added to your cart
Item
Price



@ each

Total:
Enquire About "Weber Greek Seasoning"