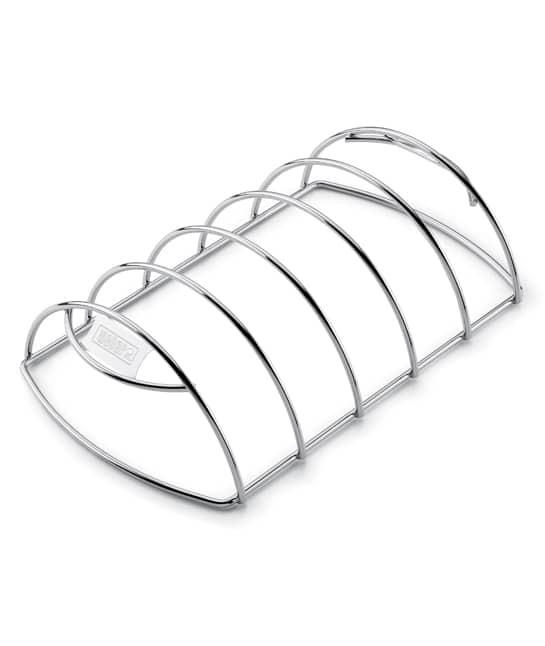 Weber® Rib Rack
SKU: WEA6605
The most effective way to maximise grill space while cooking barbecue ribs is with a rib rack. The rib rack is designed to stand ribs up on the barbecue while cooking, so you can fit more racks of ribs onto your barbecue. As the rack separates each rack of ribs and prevents them from resting against each other, it ensures the heat evenly circulates around each rack.
The small Weber Rib Rack is compact enough to fit inside a Weber Q2000, 37cm Smokey Mountain Cooker and all larger barbecues, meaning you can maximise capacity, no matter the size of the barbecue.
"Weber® Rib Rack" has been added to your cart
Item
Price



@ each

Total:
Enquire About "Weber® Rib Rack"