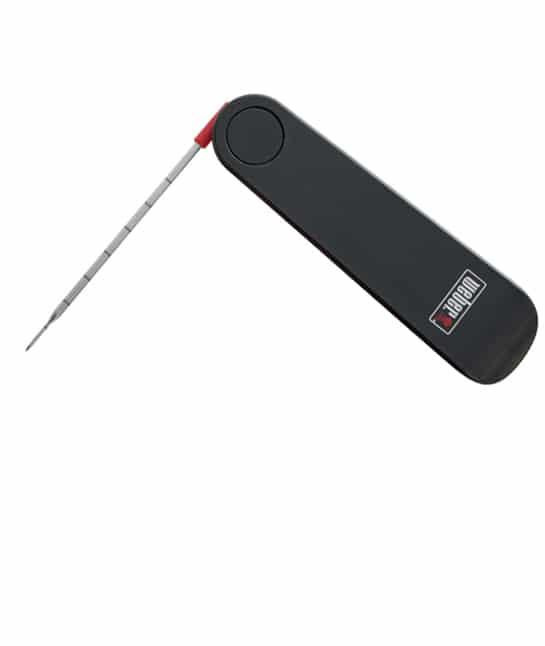 Weber® Snapcheck Grilling Thermometer
SKU: WEA6752
The only way to ensure your food is cooked exactly the way you like it is with a meat thermometer. By measuring the internal temperature of meat, you can accurately determine how well cooked it is. That means you never need to serve barbecue food undercooked or overdone again. As it reads quickly and accurately, the Snapcheck Premium Thermometer all but guarantees your food will be cooked just the way you like it.
The Snapcheck Premium Thermometer is a state of the art digital meat thermometer that reads temperatures accurately to within <0.1°C. The lightning fast probe works in seconds, and the internal temperature of your food conveniently reads out on a lit LED display screen so you can clearly read the results, even in the dark.
The probe folds away easily, so the Snapcheck Thermometer can be comfortably carried in your pocket and safely stored in a drawer. The Snapcheck Premium Barbecue Thermometer is truly a barbecue master's best
"Weber® Snapcheck Grilling Thermometer" has been added to your cart
Item
Price



@ each

Total:
Enquire About "Weber® Snapcheck Grilling Thermometer"